An accessible port
Schweizerzug starts first direct train shuttles to Rotterdam
16 February 2023
On January 1st, Schweizerzug started operating a direct train connection between Basel (Frenkendorf), Zürich (Niederglatt) and Rotterdam. The 650-metre-long shuttle drives three times a week and has a capacity of 96 TEUs.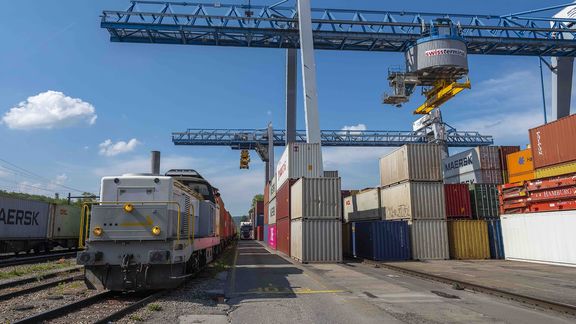 Schweizerzug is part of Swissterminal AG, which was founded in 1972 and celebrated its 50th anniversary last year. 'Ever since, Rotterdam has strategically been important as a hub for our activities,' says Roman Mayer, Chairman of the Board and CEO of Swissterminal. 'Since its foundation in 2016, Schweizerzug has had Rotterdam as its destination. We are proud that this year, in 2023, our direct train connection to and from the largest seaport in Europe has become a reality.'
Stability
'We used to serve Rotterdam via Neuss but keeping a good schedule for us and our clients in the past year proved to be quite a challenge,' Mayer explains. 'This was caused by the large number of rail works in Germany as well as by geopolitical factors and disruptions in container shipping. We want to have the most stable timetable possible, and that is exactly what a direct connection via the TEN-T Rhine-Alpine Corridor between Switzerland and the Rotterdam World Gateway terminal can provide. Our clients set great store by reliable service, as it allows them to optimise their supply chains. So it is not surprising that we receive favourable responses to this shuttle.'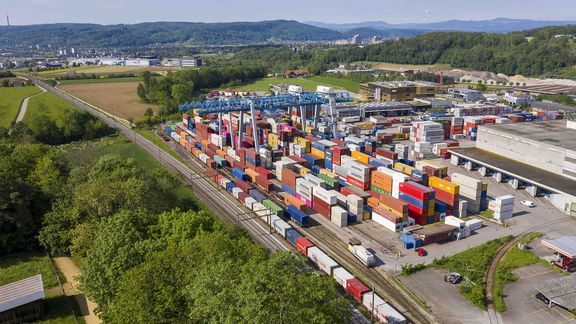 Matthijs van Doorn, Commercial Director at the Port of Rotterdam Authority: 'The contribution of the Swiss market to the portfolio of the port of Rotterdam is crucial. We are very pleased with the decision of Swissterminal and DP World to launch this direct rail service, which will further enhance the ties between Switzerland and the Netherlands. Supply chains have been under tremendous pressure in the past few years. This supplementary service will make them more resilient, and it is a great additional option for clients.'
Switzerland and France
Swissterminal boasts five terminals in Switzerland and three in France. The Frenkendorf terminal is the largest privately owned container terminal in Switzerland. Since 2020, the international terminal and logistics company DP World has held a 44 percent stake in Swissterminal and complements the European network with terminals in Germany and Belgium.