Energy transition
Install wind turbines safely and fast in a choppy sea
19 July 2022
Imagine: a fierce storm, rough sea and choppy waves. The special PuppeteerTM robot installs the sails of the wind turbine, coolly and with great precision from a rocking vessel.
Click, done. Welcome to the world of X-Laboratory, the Rotterdam-based company that makes tools and software which enable wind farms to be built swiftly, stably and sustainably. Founder and co-owner André Schiele: 'The planet needs more green energy soon, we need to get ahead, push forward!'
Schiele is on a mission. He swapped space for the here and now: 'I spent 16 years working in the world of space technology, focusing on space flights and equipment with good longevity. In X-Laboratory, I'm now using those skills to build solutions for urgent problems here on Earth. This is how I'm contributing.'
Never been done before
In the X-Laboratory workshop at the RDM, a robot arm whizzes through the air. These are the same movements that The PuppeteerTM will be making at sea one day. Schiele: 'At X-Laboratory, we build tools, sensors and software for the offshore sector. Our products provide motion compensation when installing the monopile foundations of the windmills. Among our latest innovations is The PuppeteerTM, a robot which installs the sails of the wind turbines from a floating vessel, something that's never been done before. And a monopile grab with motion compensation which we build together with partners. The PuppeteerTM and the monopile grab are world firsts which will hopefully bring about a revolution in the offshore wind.'
Motion stabilisation
What does motion compensation involve? Schiele: 'Obviously, installing a pile or the foundations, the base, requires great precision. A monopile weighs around 3,000 tonnes and is over 12 metres in diameter. So these are large components. When installing at sea, you are faced with wind, current, waves and the motion of the vessel. During the work, you want as little motion as possible. The monopile needs to go straight into the sea bed. Our software and sensors can calculate down to the centimetre where exactly, at which angle and with what forces the pile needs to go into the sea. For that, we use satellite data, among others. Our control and sensor system, the X-Control Guidance System, provides this stabilisation. That enables us to keep the piles under control and install them safely and efficiently.' We use the same system for The PuppeteerTM.
Time savings = faster and greener energy
But what makes it sustainable? Schiele: 'Our tools and software can shorten the construction time by up to 40 percent. That means our clients can build wind farms faster. And the less time it takes to build a wind farm, the more CO2 you save during the process, and the cheaper the power generated by the wind farm. And that delivers more green energy faster, because we can construct more wind farms more quickly. Which is what the world needs!'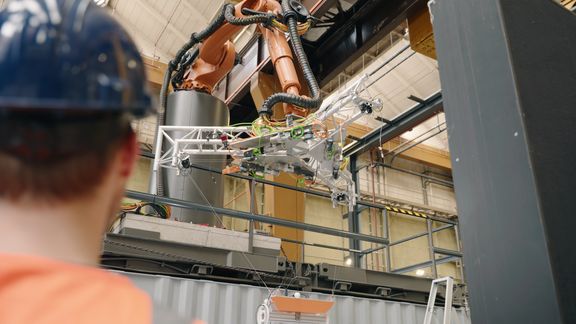 Speed up
X-Laboratory is busy testing The PuppeteerTM and monopile grab. Schiele: 'Next year, we will put the technology into practice for the first time, possibly in the construction of the wind farms Godewind 2 and Borkum Riffgrund in Germany, with our client Jan De Nul. Then we will install 107 foundations, if nothing comes in between. There are now less than 50 gigawatts of wind farms in the seas worldwide. To be able to fulfil rising demand and achieve the climate goals for 2050, experts say we need around 1000 to 2000 gigawatts in 2050. So, there's a lot of growth in offshore wind energy, and I think we can speed that up enormously with our ground-breaking key technology. Companies in the maritime industry and the oil and gas industries can benefit from that.'
Dream
Schiele is hugely driven to conquer the world with his technology. 'If we want to ensure that humankind can continue to live on our planet, we need to save the climate, it's as simple as that. We need technology to transform processes in the energy sector and move from fossil fuels to circular and renewable sources. I am convinced that we can also earn money with technologies which are good for society and humankind. That's my dream: a society and economy based on sustainability.'
Sparring with fellow entrepreneurs
For Schiele, Rotterdam is the right place to carry out his mission. 'People in Rotterdam are flexible, there's a proactive mentality. The municipality and the area support our growth as a start-up. We can hire huge spaces to build our equipment. Everyone contributes something to boost growth. And our clients from the maritime industry are obviously close by. But what I also enjoy is being able to spar with like-minded fellow entrepreneurs.'
Triple focus
Schiele has another tip for other companies: 'Have you got a clear solution for an existing problem? Don't be afraid to try out new things, involve your clients from the start and: focus, focus, focus!'
Energy transition
Renewable liquid hydrogen supply chain between Portugal and Netherlands on the horizon
18 July 2022
Shell New Energies NL BV, ENGIE, Vopak and Anthony Veder have signed an agreement to study the feasibility of producing, liquifying and transporting green hydrogen from Portugal to the Netherlands, where it would then be stored and distributed for sale.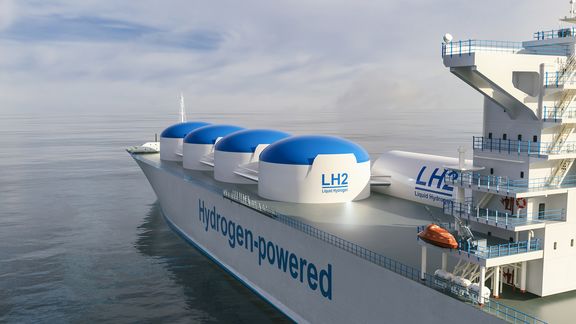 The consortium envisions hydrogen being produced by electrolysis from renewable power in the industrial zone of the Sines port. Then the hydrogen is liquified and shipped via a liquid hydrogen carrier to the port of Rotterdam for distribution and sale. The aim is to deliver a first shipment of liquid hydrogen from Sines to Rotterdam by 2027.
Key sector players in Heavy duty, Marine and Aviation support this development as it fits well with their intention to decarbonize operations. "We consider liquid hydrogen as a key solution to import renewable energy into markets such as the Netherlands or Germany. We are developing the next generation of trucks which can use liquid hydrogen directly" said Dr. Andreas Gorbach, Head of Truck Technology and Member of the Board of Management Daimler Truck AG.
Building more certainty for customers of liquid hydrogen is needed. Policy instruments that cover cost increases for end-users can be an effective means to achieve this. Such instruments are vital to increase the scale and reduce the cost of liquid hydrogen production and have the power to drive the infrastructure development along the full supply chain.
Within the consortium, Shell and ENGIE will collaborate across the full value chain and Anthony Veder and Vopak involvement will focus on shipping, storage, and distribution. They will initially assess the potential of producing, transporting, and storing around 100 tonnes per day, with potential to scale this up over time.
The governments of Portugal and the Netherlands have strengthened their joint ambition for the production and transport of hydrogen. This feasibility study follows the signing of an MoU in 2020. Furthermore, Portugal and the Netherlands confirmed their joint goals at the Rotterdam World Hydrogen Summit in May 2022.
Note that the project applied for IPCEI notification under H2Sines (Portuguese submission) and H2Sines.Rdam (Dutch submission).
Energy transition
Shell to start building Europe's biggest green hydrogen plant
06 July 2022
Europe's largest green hydrogen plant will be built on Maasvlakte 2. Shell has taken the final investment decision for this. The futuristic plant will be named Holland Hydrogen I and is expected to be operational in 2025.
The 200MW electrolyser will be constructed on the Tweede Maasvlakte in the port of Rotterdam and will produce up to 60,000 kilograms of renewable hydrogen per day. The renewable power for the electrolyser will come from the offshore wind farm Hollandse Kust (noord), which is partly owned by Shell.
Use of green hydrogen
The renewable hydrogen produced will supply the Shell Energy and Chemicals Park Rotterdam, by way of the HyTransPort pipeline, where it will replace some of the grey hydrogen usage in the refinery. This will partially decarbonise the facility's production of energy products like petrol and diesel and jet fuel. As heavy-duty trucks are coming to market and refuelling networks grow, renewable hydrogen supply can also be directed toward these to help in decarbonising commercial road transport.
Energy transition
The intermediate score: The top 10 projects in the energy transition
30 June 2022
A CO2-neutral port in 2050: that is our goal. We are half way through 2022. What projects are we working on in the port? Which projects make the difference? This is this year's intermediate score.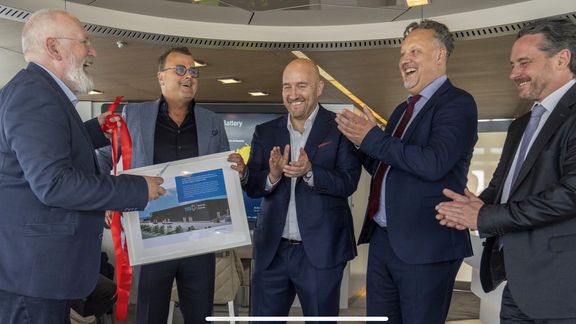 1: New recycling plant for batteries
TES, one of the world's largest battery and electronic waste recycling companies, is going to build a new factory in the port of Rotterdam. European Commissioner Frans Timmermans symbolically gave the go-ahead for the construction.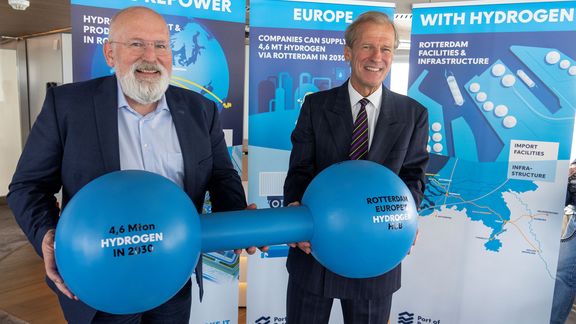 2: Rotterdam can supply Europe with 4.6 megatonnes of hydrogen by 2030
In collaboration with exporting countries, the port of Rotterdam and the cluster of companies operating here can supply Northwestern Europe with 4.6 million tonnes of hydrogen annually by 2030.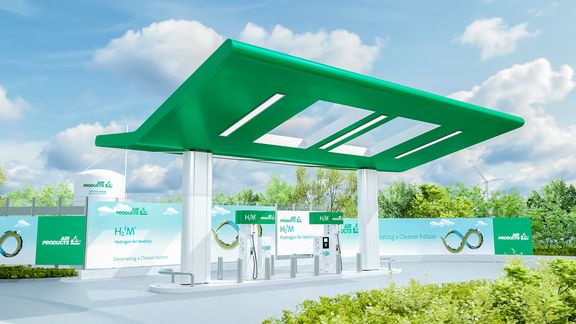 3: Air Products to supply green hydrogen filling station in 2023
Air Products, Schenk Tanktransport and TNO are collaborating on the Clean Hydrogen and Road Transport Project (CH2aRT), an endeavour which will develop hydrogen trucks and a public hydrogen refuelling station.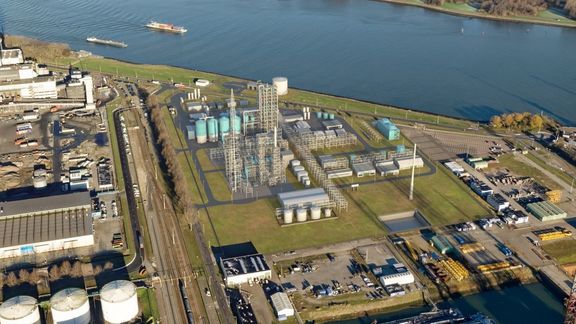 4: Gidara Energy AMR will convert non-recyclable waste into advanced biofuels
GIDARA Energy and the port of Rotterdam are pleased to announce GIDARA's next advanced biofuels facility in the Netherlands: Advanced Methanol Rotterdam (AMR). Located in the port of Rotterdam, the plant will convert non-recyclable waste into advanced methanol.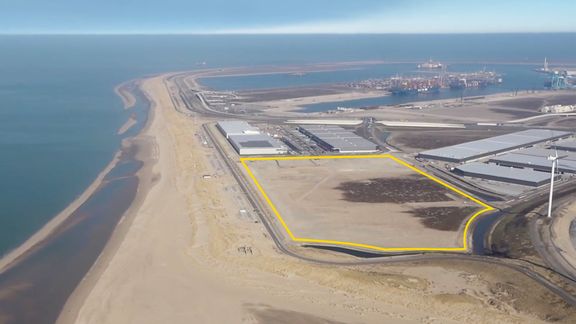 5: Shell first customer hydrogen pipeline Rotterdam port
Shell is the first company to sign an agreement to use HyTransPortRTM. This is the hydrogen pipeline in the port of Rotterdam that Gasunie is laying in collaboration with the Port of Rotterdam Authority from the Maasvlakte to Pernis in order to make the industry in the port more sustainable.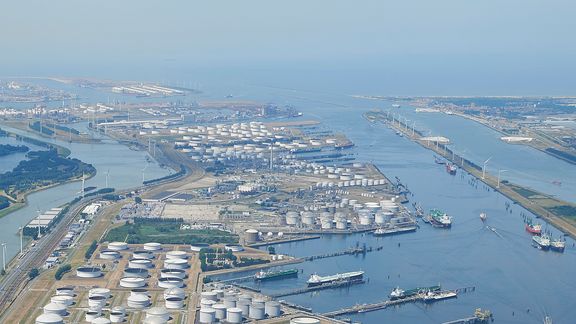 6: Import terminals for hydrogen in Port of Rotterdam
Various parties in the port of Rotterdam are working on import terminals for hydrogen: Gasunie, HES International (HES) and Vopak will be working together to develop an import terminal for green ammonia as a hydrogen carrier. Air Products (NYSE: APD) and Gunvor Petroleum Rotterdam (GPR), a subsidiary of Gunvor Group (Gunvor) have signed a joint development agreement for an import terminal in Rotterdam. And OCI is tripling its ammonia import capacity in Europoort. This collaboration is the parties' response to the growing need worldwide for the import and storage of green energy.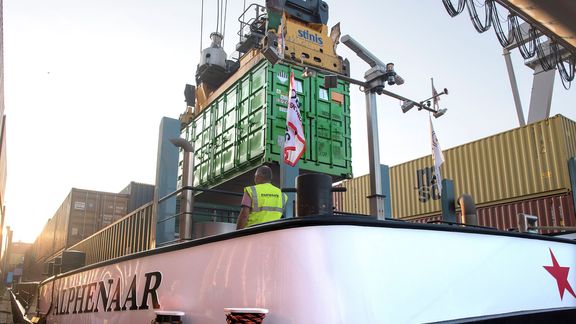 7: National Growth Fund supports ZES concept with 50 mln investment for inland shipping sector
Zero Emission Services (ZES) – co-founded by the Port Authority in 2020 to stimulate, among other things, electric waterborne transport – has received a €50m investment from the National Growth Fund for the accelerated implementation of their innovative system solution for inland navigation.
8: TenneT reaches two milestones in connecting 'Hollandse Kust' wind farm to the grid
Alpha - TenneT's high-voltage connection for offshore wind farm Hollandse Kust (I and II) - is ready for use.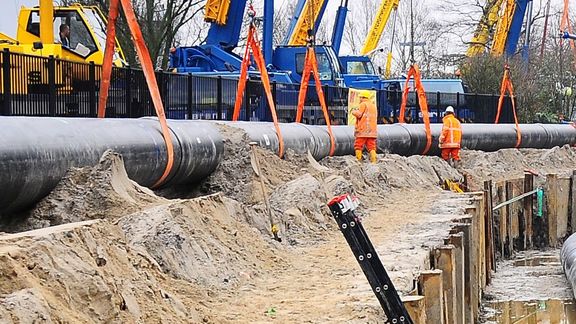 9: Broad industry support for Delta Corridor project
The Port of Rotterdam Authority and cross sector industry partners are supporting the development of the Delta Corridor project, comprising a bundle of four pipelines between the Rotterdam port, Chemelot and the German Rhineland region.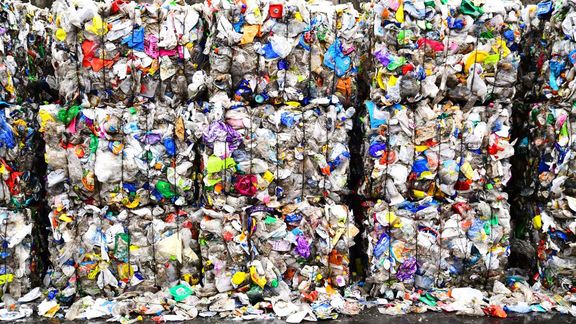 10: Xycle will start construction of its first plastic recycling plant at the end of 2022
Xycle is about to commence construction of a plant in the port of Rotterdam that will convert 20,000 tons of non-mechanically recyclable plastic into high-quality sustainable raw material annually. For this purpose, the Rotterdam Port Authority has leased a site at Rijndwarsweg in Europoort to Xycle.
This list is of course not complete and we continue our efforts, together with our customers and partners.
Energy transition
Neste invests € 1,9 billion in renewable products refinery
28 June 2022
Source: Neste
Neste Corporation has made the final investment decision to invest into new renewable products production capacity in Rotterdam. The decision is based on demand for renewable products growing substantially with customers' higher climate ambitions.
Neste's current 1.4 million ton capacity for renewable products in Rotterdam is the largest in Europe. The Rotterdam refinery expansion investment of approximately EUR 1.9 billion will expand Neste's overall renewable product capacity by 1.3 million tons per annum, bringing the total renewable product capacity in Rotterdam to 2.7 million tons annually, of which sustainable aviation fuel (SAF) production capability will be 1.2 million tons. The company's target is to start up the new production unit during the first half of 2026.
Neste currently has a renewable products global production capacity of 3.3 million tons annually. Neste's ongoing Singapore expansion project and the joint venture with Marathon in Martinez, CA, that is still pending for closing, will increase the total production capacity of renewable products to 5.5 million tons by the end of 2023, and make Neste the only global provider of renewable fuels and renewable feedstock for polymers and chemicals with a production footprint on three continents. When completed, the Rotterdam expansion project will further increase the company's total production capacity of renewable products to 6.8 million tons by the end of 2026.
New representative for port of Rotterdam in China
26 June 2022
Dr Junshan Zou has been appointed representative of the port of Rotterdam in China per 15 June 2022. He succeeds Mingyue Lian, who went into retirement by the end of 2021, after 18 years of employment.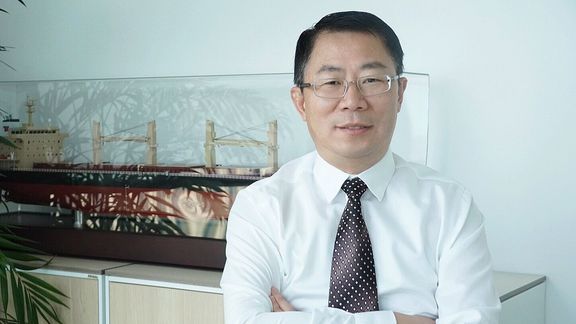 As the representative of the port in China, Junshan Zou will focus on extending the relationships in the region further and on promoting the interests of the port of Rotterdam.
Junshan Zou has more than 36 years' experience in the logistics and transport sectors. He started his career as an academic and is still a visiting professor at the Shanghai Maritime University. Before joining the Port of Rotterdam Authority, he worked at various companies, including P&O Nedlloyd China, APL China, Zhuhai Port Co. Ltd, and IMC Industrial Group. In his most recent job, he was responsible for the activities in China of an international player in vessel management and maritime services.
China is and remains a major partner of the port of Rotterdam. The port of Rotterdam and Dutch logistics business play a very important part in the European logistics chain. In this respect, the connection with China is vital. More than a quarter of the containers transhipped in Rotterdam is from China or has China as its destination. For both Chinese export and Chinese import, Rotterdam has the most important position in Europe.
Energy transition
New energy transition education programmes for future leaders
21 June 2022
Erasmus University Rotterdam (EUR) aims to educate the future leaders of the energy transition with a new range of holistic and multidisciplinary educational programmes, which will be hosted by the business school of EUR, Rotterdam School of Management, Erasmus University (RSM).
This fall, the first executive programme will start and the first courses, electives and specializations around energy transition will be introduced in the undergraduate and graduate phases.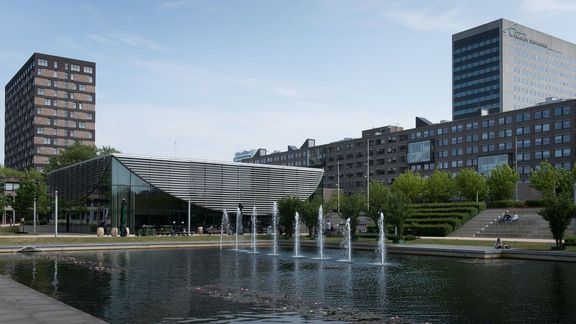 Energy transition is a complex issue that - to be successful - requires a holistic approach. Technical innovations are a crucial part of the solution but knowledge about legislation, finance, geopolitics, economic models, capital markets, behaviour and social innovations are also essential. RSM intends for students to gain knowledge about the energy transition during their education and plans to give the topic a place in its undergraduate and graduate studies, as well as develop programmes for executives currently in leadership roles.
Programmes
Much attention in the programmes will also be paid to the required development of leadership skills such as complexity and systems thinking, leading transitions, stakeholder management and communication and storytelling. To ensure that this knowledge and these skills are given a broad foundation, RSM is working with convergence partner TU Delft and the other faculties of Erasmus University Rotterdam to ensure that all aspects that play a role in the transition are covered.
Demand from the field
The demand to come up with additional educational offerings comes from Rotterdam alumni who are now themselves in leadership positions in the field. "We met for the first time a year ago under the leadership of the Erasmus Trustfonds, because we see in practice that the challenge of the energy transition is large and complex. We unanimously agreed that it is important for students to experience and participate early on in learning how they can make the energy transition a success now, and in the future", said Eelco Hoekstra (member of the Executive Board at SHV Holding, previously CEO Vopak and former RSM Advisory Board member) who is one of the initiators.
Prof. dr. Derk Loorbach, Professor of Socio-Economic Transitions at EUR, agrees. "With this new, promising initiative, we can speed up the process of connecting our knowledge to the practice of the energy transition. We need to work smartly together on a just and sustainable energy future for everyone."
Erasmus Trustfonds
The Erasmus Trustfonds, the university's support fund (ANBI) has raised €1.5 million in donations together with 15 founding partners for the Energy Transition Fund as seed money to set up the new education programme and manages these funds. The partners will share learnings from practice for the programme development, but EUR is responsible for the design and management of the programmes. In addition to setting up the education program, there is the intention to set up a research institute.
"There is a lot of interest in the topic of energy transition. I am incredibly happy with the collaboration with TU Delft and other partners that will enable us to put together a broad initiative. It is important that the current generation of students can break new ground and be prepared for one of the greatest challenges of our time. Our mission is to be a force for positive change – and educating future leaders that help to make this change happen is a core task of our academic institution'', says prof. dr. Ansgar Richter, dean at RSM.
"The current industry leaders themselves can share their knowledge and experience for a few more years, but then they really pass the baton for this complex challenge to the next generation. We want to feed the young generation with knowledge and perspectives from science, government and business as soon as possible and they will feed us vice versa", Hoekstra said. "I am therefore more than thrilled that RSM has enthusiastically embraced the initiative, sharing with us the urgency that it will take more than just technological knowledge to manage the necessary transition."
Sustainability
Xycle will start construction of its first plastic recycling plant at the end of 2022
24 May 2022
Xycle is about to commence construction of a plant in the port of Rotterdam that will convert 20,000 tons of non-mechanically recyclable plastic into high-quality sustainable raw material annually. For this purpose, the Rotterdam Port Authority has leased a site at Rijndwarsweg in Europoort to Xycle.
Construction of this first Xycle plant is scheduled to start in the fourth quarter of 2022. This will provide the chemical industry with a responsible alternative raw material for the production of new plastics.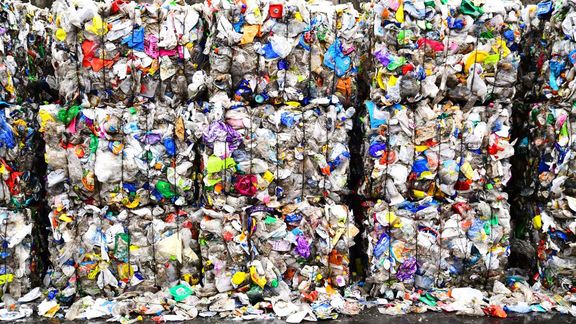 Xycle is a joint venture of NoWit, Patpert Teknow Systems and Vopak. The company has been working for 14 years on a technique for converting on a large scale non-mechanically recyclable plastic waste into secondary raw materials of virgin quality through chemical recycling. This includes heating mixed plastic without adding oxygen. It does not burn, but disintegrates and can be used again as a raw material. Xycle's technology has now been tried and proven. Xycle expects to receive the environmental and building permits in the third quarter. This means construction of the plant can start at the end of this year, and is expected to be operational in the fourth quarter of 2023.
Arjen Varekamp, on behalf of NoWIT & Patpert, "As initiators of Xycle, after years of preparation, it is a privilege to be able to translate our sustainable dream into the realization of a Rotterdam circular project together with our strong strategic partner, Vopak."
Marcel van de Kar, Global Director New Energies Vopak, "We're very pleased with this milestone for Xycle and proud that Vopak is contributing to this. Developing new infrastructure solutions and setting up new supply chains in partnership is essential in the energy transition."
Allard Castelein, CEO Rotterdam Port Authority: "Xycle setting up business in the port of Rotterdam fits in seamlessly with our strategy to help existing companies become more sustainable and to attract these kinds of new, circular companies."
Global roll-out
Xycle's ambitions stretch beyond Rotterdam. In addition to this plant, which converts 20,000 tons of plastic into approximately 20 million liters of liquid hydrocarbons (pyrolysis oil), Xycle wants to operate plants with a capacity of 80 to 100,000 tons per year. In addition, Xycle's proven depolymerization technology must be rolled out worldwide. In the coming years, Xycle wants to realize several of these larger plants in various locations in the world.
Circular solution
Currently, less than a quarter of all plastic waste worldwide can be recycled. The rest ends up in landfills, is incinerated or dumped into the environment. Xycle has developed a technology to process plastic, which is difficult to mechanically recycle, in a sustainable way. For example, the (petro)chemical industry needs fewer fossil raw materials for the production of new plastics. The Xycle plant is self-supporting and runs on the fuel produced by the machine itself. Recycling plastic in this way not only requires fewer new raw materials, but CO2 emissions are also significantly lower than when mixed plastic waste is incinerated, as is now often the case.
45th jubilee edition of World Port Days on 2, 3 and 4 September in Rotterdam
23 May 2022
World Port Days returns to Rotterdam for its 45th edition on 2, 3 and 4 September 2022. After two years of coronavirus restrictions, the team responsible for the biggest annual maritime event in the country is organising a jubilee edition, with lots to see and do for visitors of all ages – activities on the quayside, demonstrations on-board ship and excursions on land and water. The event was announced on Thursday afternoon with the traditional kick-off in front of a big crowd at the Van Ghent Barracks in Rotterdam.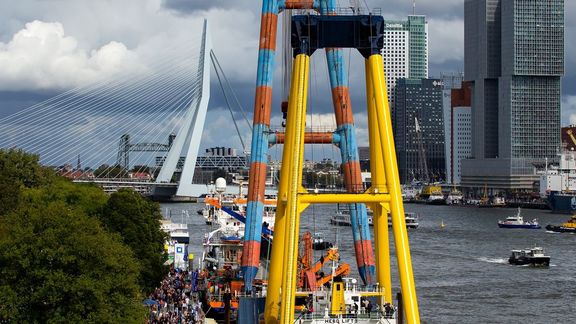 World Port Days 2022 celebrates a triple jubilee: it's not just the 45th edition of the event, the Port of Rotterdam Authority is also marking its 90th year of operation and the Nieuwe Waterweg its 150th anniversary. This makes 2022 stand out as a historic year worth honouring. After being forced to schedule online events or stripped-down versions for the past two years due to coronavirus measures, with this year's event the World Port Days Foundation aims at creating an edition that will feel just like old times for the hundreds of thousands of expected visitors.
'At the same time, we're taking some of the things we developed over the past couple of years along into the future,' says Sabine Bruijnincx, Director of the World Port Days Foundation. 'This means that we will be keeping some of the online programming we developed during the pandemic, and this year we're organising even more activities for young people. We're also accelerating our sustainability goals: World Port Days is one of eleven event organisers who have signed on to the Duurzame Deal with the city of Rotterdam and Rotterdam Festivals.'
Challenges and future-proof solutions
During World Port Days, visitors young and old can discover what still makes the Port of Rotterdam such a special place in 2022. Each day a legion of professionals with their smart technology guide the movement of numerous of ships and containers, ensuring the import and export of hundreds of tons of goods proceeds efficiently, safely and without hazard. This is the place where innovative start-ups and multinationals work on sustainable solutions for the future. It's a dynamic, diverse and inclusive environment, with career opportunities for everybody. Unique flora and fauna, protected nature areas, and hiking and cycling routes make the port an attractive neighbour for the city of Rotterdam, and a green magnet for nature lovers and water sport enthusiasts.
But the world around us is changing at a fast pace. Brexit and the coronavirus crisis showed us that global trade in resources and goods is highly vulnerable. Right now, the world is dealing with the impact of the war in Ukraine. These changes form the biggest challenge to the Port of Rotterdam, where the transition was already well underway. For example, the port has the goal of decreasing carbon emissions by 55% by 2030, and becoming completely emission-free by 2050. Thousands of new people will be needed in the coming years to fill the job vacancies demanded by the energy transition and digitisation of the port.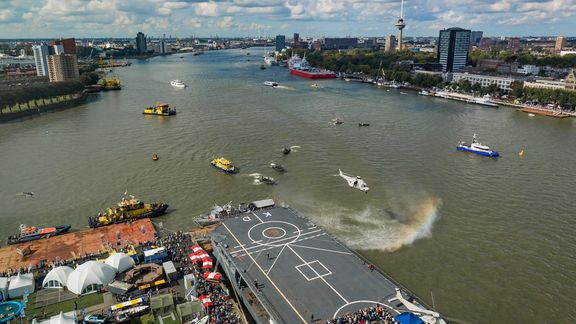 During the kick-off, Sabine Bruijnincx took time to contemplate the situation: 'World Port Days 2022 is not just a jubilee edition. It's a time to make up a balance sheet. What have we achieved? How prepared are we? And where should we be heading? During the weekend of 2, 3 and 4 September, visitors can get acquainted with all the companies, people and solutions that make the Port of Rotterdam a safe, smart, sustainable and liveable space, where there's career opportunities for everybody and we're working hard on the future.'
Programme
During World Port Days 2022, visitors can partake in numerous activities on the quays around the Erasmus Bridge, enjoy spectacular shows on the water, or go on excursions on land and water in the port area. On Friday, 2 September, we're holding the traditional programme dedicated to schools and young people. And for anyone who would rather experience the port of Rotterdam from home, there is also an online programme.
The full programme for World Port Days 2022 will be announced in early July. Ticket sales for excursions go on sale in mid-August. It is possible to order tickets on the website of the World Port Days for the excursion with P&O from today.
Marcor Stevedoring B.V. to operate dry bulk terminal at Steinweg Hartel Terminal
16 May 2022
Marcor intends to extend its floating terminal in Rotterdam with the development of a dry bulk terminal at the Steinweg Hartel Terminal on Maasvlakte.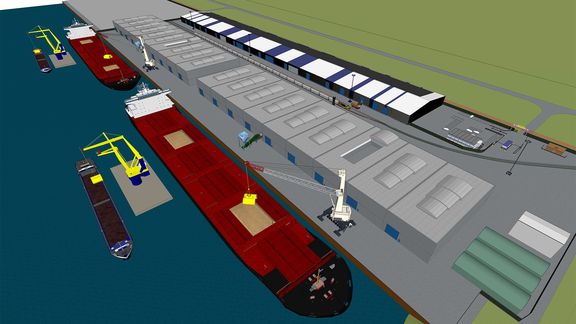 The terminal is currently run as a breakbulk terminal by C. Steinweg – Handelsveem B.V. (Steinweg), Marcor's parent company. After the redevelopment and construction of the state-of-the-art storage facilities, Marcor aims at offering sustainable and efficient storage and transhipment services in phases at this location by the end of 2023. 
Increasing demand
For several years now, Marcor has the ambition to extend its floating storage and transhipment activities in Rotterdam on land to strengthen its dry cargo position and meet the growing demand for covered storage capacity. Marcor is specialised in storage and transhipment of dry bulk and is known in the port of Rotterdam for its floating cranes and storage vessel in Waalhaven.
From breakbulk to dry bulk
The Hartel Terminal will be the scene of the transition from breakbulk to dry bulk cargo in the next few years. The 13-hectare terminal has a total quay length of 600 metres and a depth of 16 metres, so that a wide range of vessel types can be served with ship-to-ship and terminal transfer. Marcor's plans include the construction of new quay-based warehouses and using the covered warehouse space of approximately 28,000m2, already developed by Steinweg. Agribulk, minerals and biomass products will be among the products stored at the terminal. Located near the N15 motorway and with a railway connection already in place, the terminal has multimodal transport connections from and to the hinterland.
A final investment decision for the development will be made towards the end of 2022 at the latest. The plans for redeveloping the terminal have been realised in consultation with the Port of Rotterdam Authority and Steinweg.