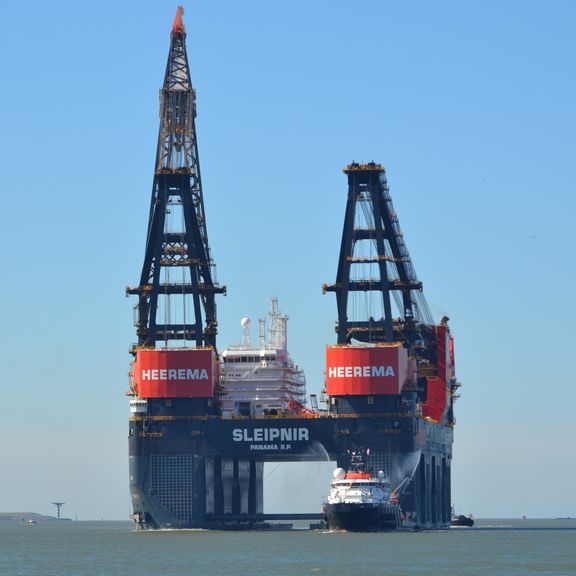 Offshore facilities
11 May 2021
Maasvlakte 2 and Calandkanaal both offer extensive facilities for offshore vessels. The berths have a maximum depth of respectively 26 and 23.65 metres and can accommodate vessels up to 380 metres in length.
The location directly by the North Sea and the significant depth enable giant offshore units to enter and leave the port without problems, 24/7. Companies in the offshore industry are given priority in booking dolphins via the online reservation system King.
Offshore facility Calandkanaal
The Port of Rotterdam Authority has realised 3 berths in the Calandkanaal. These berths are suitable for transhipment of freight from one sea-going vessel to another without having to berth at a quay.
Solar panels
What is special about the 3 berths constructed by the Port Authority in the Calandkanaal is the autonomous power supply for the capstans, navigation lights and work lighting for the boatmen. Instead of the usual power cables, power at the berths is provided by solar panels and batteries. The advantage of this solution is that no fossil fuels are needed and the power supply does not result in obstacles being present on the sea bed.
Grand transport
The largest semi-submersible heavy lift ships in the world use our offshore facilities. For instance, in 2015, for the first time, the Dockwise Vanquard loaded the Armada Intrepid, a 245-metre vessel. This is the first time a transport of this size has taken place in the port of Rotterdam. The Xin Guang Hua also entered the port. Here, you can see the Xin Guang Hua 'float-off' from the Western Isles production platform.
Would you like to know more about Offshore Facility Calandkanaal? Feel free to download our brochure.
Want to know more? Download the brochure
Offshore & innovation
The port of Rotterdam is an innovation leader and offers ample space for this. For instance, companies can grasp the opportunity to participate in the latest developments in the oil, gas and offshore wind industries. RDM Rotterdam, at the former Rotterdamsche Droogdok Maatschappij shipyard, is the innovative showcase in the Rotterdam port area in which companies, high-tech facilities, education and research converge. Diverse companies, from start-ups to world players, develop, produce, test and demonstrate their prototypes and new products here. Over forty innovative companies have found their place on RDM, including Ampelmann, Franklin Offshore, RanMarine Technology, Energy Floors and Studio RAP. High-tech machinery and facilities are available including the hydrological laboratory and RAMBLAB, the first field lab with 3D metal printers targeted towards port-related industry
Prototype and test facilities
The port of Rotterdam is investing in even more offshore facilities and is also making space for this at suitable locations.
Offshore Highlights
Register for the Offshore Port Highlights newsletter to stay informed of the latest news on offshore in the port of Rotterdam.
More information? Contact: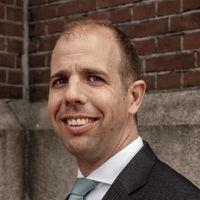 Joost Eenhuizen
Business Manager Breakbulk and Offshore Industry