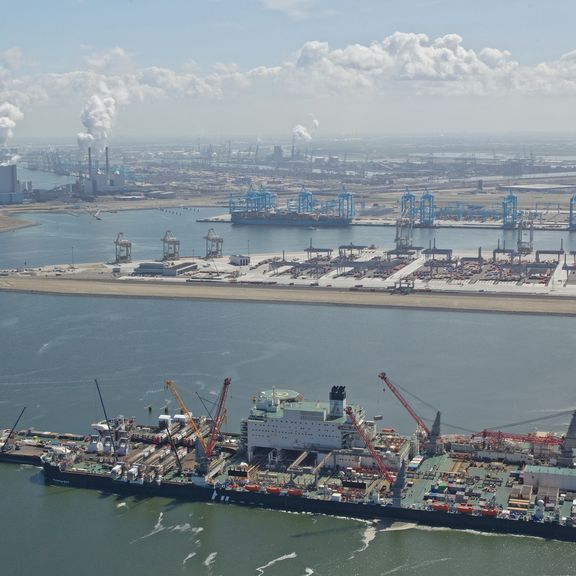 Offshore
Offshore connects in Rotterdam
11 May 2021
The location directly by the North Sea and the significant depth enable giant offshore units to enter and leave the port without problems, 24/7.
Active in the offshore industry? Then join the Rotterdam Offshore Community and put the port of Rotterdam on the map.
The leading offshore cluster in Europe focuses on innovation and a sustainable society.
The port of Rotterdam aims to become Europe's ultimate offshore port. The Port of Rotterdam Authority is making every effort in this regard. Projects of any size can establish themselves in the port of Rotterdam and the possibilities will only increase in the coming years.
What the port of Rotterdam has to offer
Sufficient space for offshore development, both on land and in the water
Large, existing maritime cluster
Wide range of repair and maintenance facilities
Offshore test and demo locations
Partnerships regarding branding and marketing
Sheltered berths with a water depth of up to 26 metres, close to the North Sea
For the port of Rotterdam, developing offshore possibilities is more than just providing land and quays. The Port of Rotterdam Authority is working hard to link new players to already established companies and to connect them with knowledge institutes, including TU Delft and technical schools.
The Port Authority is focusing on the following markets:
Offshore wind (installation & decom)
Oil & gas
Manufacturing and assembly industry, conversion projects and (de)mobilisation projects
Innovations and start-ups
Offshore Highlights
Register for the Offshore Port Highlights newsletter to stay informed of the latest news on offshore in the port of Rotterdam.
More information? Contact: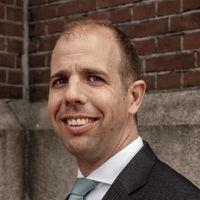 Joost Eenhuizen
Business Manager Breakbulk and Offshore Industry