Maasvlakte 2 is interesting for a wide range of educational subjects, which is why we developed our customised digital teaching packs. The digital teaching packs are interesting for subjects including Geography, Economics, Mathematics, Physics, Biology and History.
We have developed digital teaching material for primary schools (groups 7 and 8) and first stage, middle school and final stage of senior secondary vocational education, senior general secondary education and university preparatory level. We offer some 8 teaching packages in 40 versions (for various levels and subjects) and 24 digital lessons for use on smartboards.
Lessons using interactive maps
We have an interactive map (in Dutch) of the Port of Rotterdam and the plan area. You can display what you want on the map. You can activate and deactivate the various functionalities, enabling you to customise your lessons about the port and Maasvlakte 2, such as illustrating environmental compensation or zooming in on the Maasvlakte 2 plan area. The map also contains the history of the port.
Lessons using images
If you're looking for suitable and inspiring images for your class, you can offer your students the opportunity to experience the cinematic world of Maasvlakte 2. This film (in Dutch) illustrates the Maasvlakte 2 project in a fast-paced, appealing way for young people. The construction of Maasvlakte 2 is a huge project, involving many people and parties.
Visit FutureLand information centre
As well as lessons in class, you can also visit the FutureLand information centre. At FutureLand, you and your pupils will be able to discover and experience the port of the future. A special programme has been developed with a presentation and introductory film and an interactive voyage of discovery through the centre at various levels. Check the Study Visit page for more information and the conditions.
A study visit to futureland
A visit to FutureLand is a great match for various educational learning objectives. There are options for all ages and levels offering a valuable introduction to Maasvlakte 2 and the Port of Rotterdam.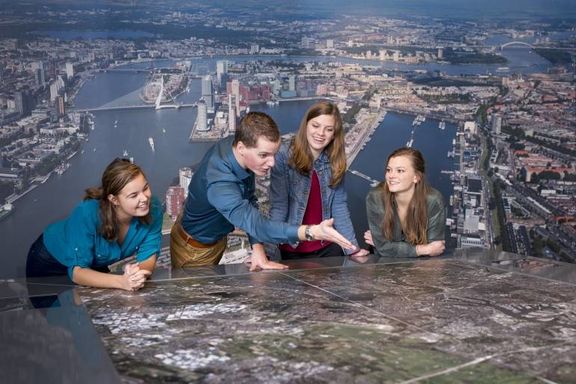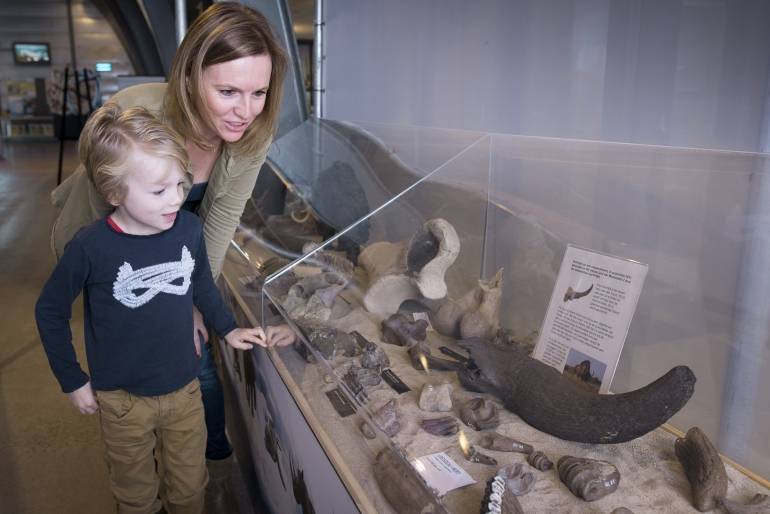 hold a talk about futureland?
Teach your classmates everything about the expansion of the Port of Rotterdam and show films, a pot of ancient sand or a 30,000 year-old mammoth bone!
What visitors think of us