Teach your classmates everything about the expansion of the port of Rotterdam. Show videos, a pot of age-old sand and a mammoth bone of 30,000 years old! The Dutch lecture box can be borrowed free of charge in FutureLand for a maximum of two weeks. The deposit is € 25, -. Reserve the lecture box via +31(10) 252 252 0.
Contents
Mammoth bone
Horse skis
Pot 30,000 years old primeval sand
Maasvlakte 2 in a nutshell
Sketch mammoth skeleton
Stuffed animal Matty the mammoth
MV2 Magazine
USB stick with photo images and short film about the construction of Maasvlakte 2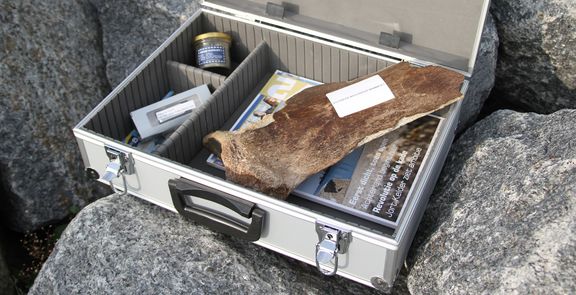 Return
FutureLand (handing in at the counter)
Europaweg 902
3199 LC Rotterdam - Maasvlakte
tel. 010-252 252 0
Loan period 2 weeks - deposit 25 euros
Have you achieved a good grade?
If you have scored enough with your speech, you will receive returning the presentation box two free tickets for a cruise with the FutureLand Ferry!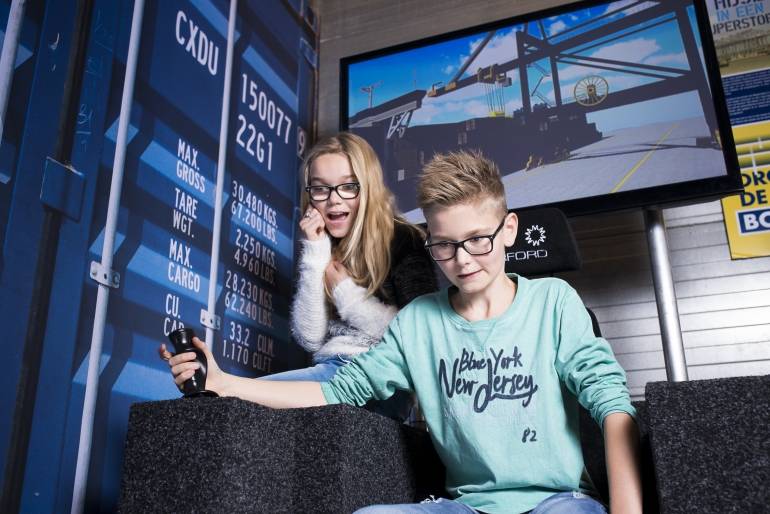 Celebrate kids parties in FutureLand
In FutureLand you experience the port of the future. Go on a voyage of discovery with a quest through FutureLand. Take your friends to the future and celebrate your party there!
What visitors think of us