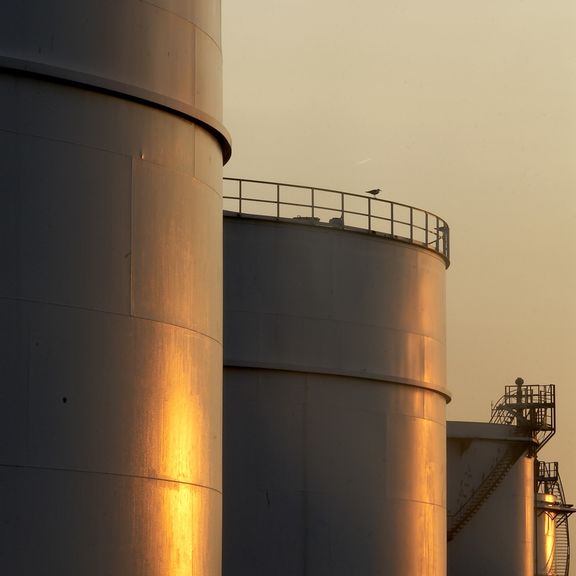 Refining and chemicals
All the advantages of a strong petrochemical cluster in Europe's largest port
11 May 2021
The five oil refineries in the port of Rotterdam manufacture products such as gasoline, diesel, kerosene, heating oil and raw materials for the chemical industry.
The chemical industry is responsible for many products that we use daily and that are vital to our prosperity. Rotterdam plays a key role in this sector
In the port of Rotterdam, six vegetable oil refineries are active in large-scale refining and processing of palm oil, sunflower oil, rapeseed oil and coconut oil.
Five oil refineries, more than 45 chemical companies and five vegetable oil refineries contribute to form a strong (petro)chemical cluster in the port of Rotterdam.
In the cluster, chemicals, fuels and edible oils and fats are produced on a large scale for use in Europe and for global trade. As Europe's largest port, the port of Rotterdam offers all the possibilities for transporting chemical feedstock and end products.
Benefits summarised
Cluster with five oil refineries and more than 45 chemical companies
Advanced cluster formation offers attractive benefits
One of the three largest fuel hubs in the world
Convenient location for the supply of chemical feedstock and shipment of products
Possibilities for establishing petrochemical and biobased industries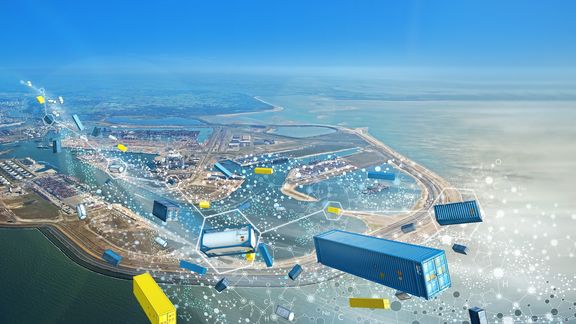 CHEMICAL CARGO SHIPPING
The port of Rotterdam is up to date on the latest developments in the chemical sector. As the largest container hub and petrochemical cluster in Europe, Rotterdam is a strong and reliable link in the containerised chemicals supply chain.
Efficiency for the petrochemical industry
The large number of chemical companies and refineries in the port area of Rotterdam ensures optimum efficiency. For example, the oil refineries supply feedstock to the chemical industry while various chemical companies in turn supply semi-finished products to other parties. Collaboration and exchange also take place in tank storage, industrial gases, heat, steam, waste water treatment and electricity. This synergy ensures a highly efficient and profitable business climate for all chemical companies operating in the port of Rotterdam.
Cluster with the Netherlands, Belgium and Germany
Besides the cluster within the port, the port of Rotterdam forms a strong cluster with the petrochemical industry in the Netherlands, Belgium and Germany. This so-called ARRRA cluster (Antwerp-Rotterdam-Rhine-Ruhr-Area) with integrated pipeline connections is good for 40 per cent of the petrochemical production in the European Union.
Import and export
Setting up business in the port of Rotterdam involves attractive logistics advantages. As one of the most important logistics hubs in the world, the port of Rotterdam offers unprecedented opportunities for the import and export of feedstock and end products.