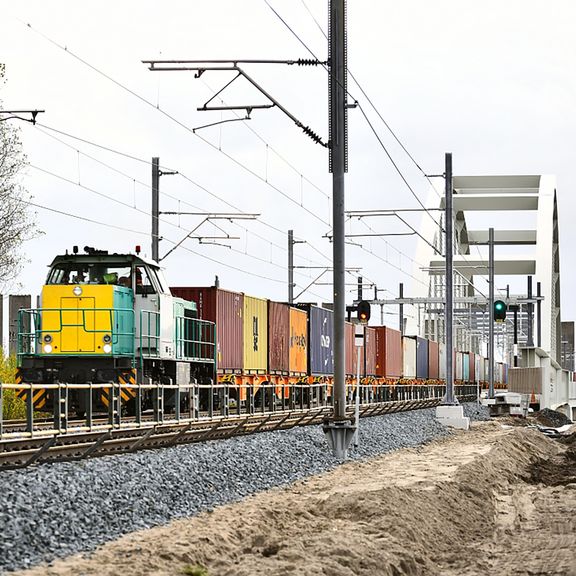 Every week, over 400 international container rail services run to and from the port of Rotterdam. Besides containers, the port has daily block train services for liquid and dry bulk. Transit times are short: within 3 hours, the freight passes the German border, and many destinations in Europe can be reached within 24 hours. Rotterdam offers a wide range of handling facilities for rail freight – meaning that every imaginable form of cargo can be put through the port.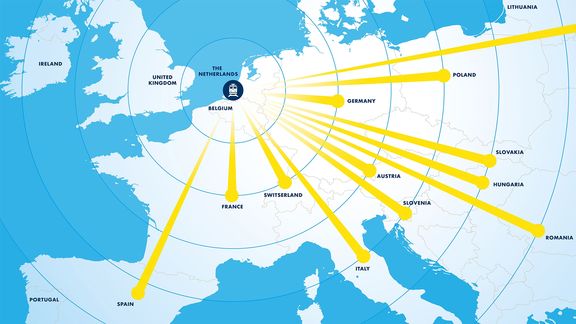 PortShuttle
PortShuttle Rotterdam is the neutral rail solution for the exchange of containers between terminals in the Port of Rotterdam. PortShuttle offers a daily rail shuttle from RSC Rotterdam and CCT Pernis to the deep sea terminals at Maasvlakte. Exchange between the Maasvlakte terminals is also possible. PortShuttle enables shuttle operators, logistics service providers and shipping companies to consolidate cargo flows and optimise logistics within Rotterdam.
Rail transhipment
Rail transhipment facilities can be found via the Rotterdam Rail Service Center, CTT Pernis and Bertschi. The majority of deep sea terminals on Maasvlakte and the RoRo terminals also have their own rail facilities.
Shippers & Forwarders
Rotterdam embraces and accelerates innovations that make the entire chain more reliable, smarter and cleaner in order to remain the best choice for all parties in the chain in the future. And as a neutral party, the Port of Rotterdam is committed to optimise the entire chain for all parties.