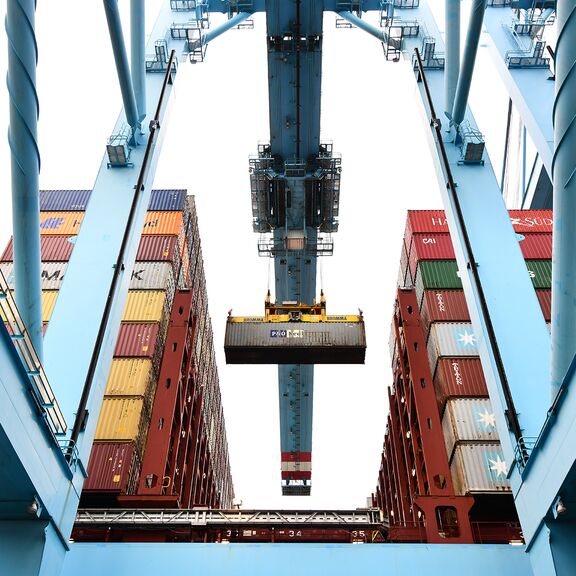 Container shipping
The container chain of the future is transparent, resilient and sustainable.
As a shipper or forwarder, you want every link in the supply chain to be seamless. The port of Rotterdam is the ultimate link in your supply chain. Here you will find the best of the best in terms of services, infrastructure and connections. Moreover, we offer smart tools to optimise your logistics processes.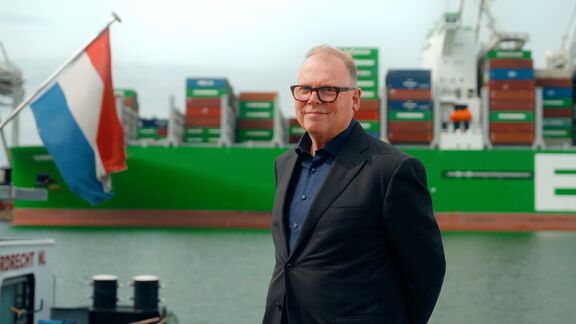 Cargo is king
Port economist Bart Kuipers once stated that the shipping container was the invention of the century. Now he says, "Cargo is king." Explore his vision for the future of the container shipping supply chain based on five trends for shippers and freight forwarders in our latest opinion piece.
Why choose Rotterdam?
Naturally, we offer you an excellent (digital) infrastructure and ditto connections. Our services are fully geared to this. We ensure that we are the most (cost-)efficient choice of your supply chain. More importantly, we also offer the most sustainable supply chain. By embracing smart innovations and accelerating sustainable initiatives, the Port Authority, together with its partners, makes the logistics chain better and future-proof.
This is how the port of Rotterdam helps you optimise your supply chain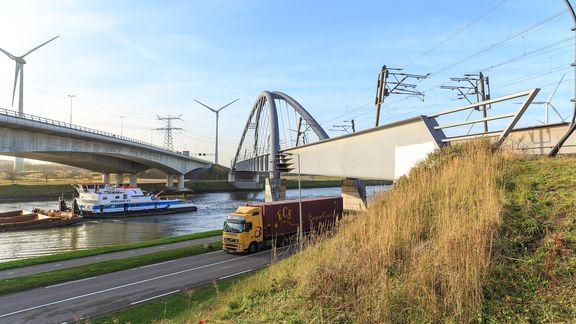 The best connected port
Sustainable & efficient supply chain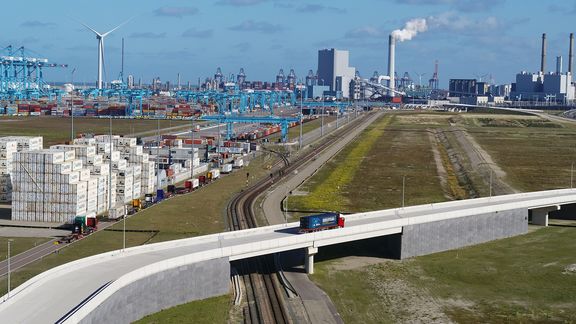 Reliable & fast freight handling
Plan your container transport
Choose your most efficient and sustainable route by using Routescanner. It provides insight into your shipments' carbon footprint, visualises the intermodal network and provides suggestions for faster, cheaper and more sustainable trade routes.
Sustainable chains
Making the container supply chain more sustainable is the main objective, but at the same time also the biggest challenge in the quest for a carbon neutral society. Port of Rotterdam Authority is committed to the transition to a sustainable supply chain, which goes beyond just the port. The following examples are initiatives that help you create the most sustainable supply chain.
Efficient chains
Visibility and predictability are important prerequisites for an efficient, reliable and resilient container supply chain. The port of Rotterdam is not only at the forefront of developing and implementing smart data solutions, which this requires, but also takes the lead in the many partnerships that promote these solutions. Below are a number of specific examples of how the Port of Rotterdam Authority guarantees supply chain efficiency.
Cargo
The port of Rotterdam also has the right knowledge and facilities for handling special freight. Get to know more about what we have to offer with regards to reefers and chemical shippers.
Capacity and connectivity
To anticipate the growing demand from consumers, the port of Rotterdam continues to invest in sufficient capacity and connectivity. We are putting even more effort into optimising existing assets that we can use to balance the sea and hinterland sides and to create a resilient and stable system.
More information? Contact: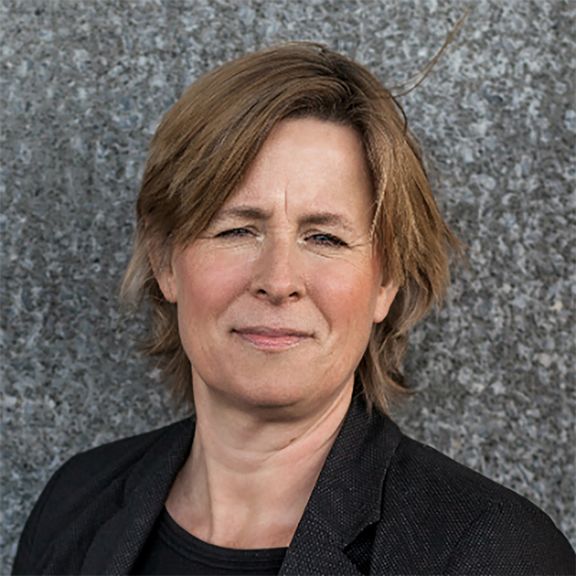 Anita van der Laan
Sr. Business Manager Shippers & Forwarders