Picnic at FutureLand
With a Lunch Port picnic basket you can enjoy all sorts of tasty morsels on board the FutureLand Ferry, on the terrace or at the picnic tables overlooking the Prinses Margriethaven.
There is a choice of two baskets:
'Sandwich' basket | € 9,95 per person
Choice of Sandwich
A bottle of EARTH water, still
Healthy nut bar
'Baguette' basket | €13,50 per person
Choice of baguette
A bottle of fresh orange juice (330 ml)
A piece of fresh fruit
Healthy nut bar
Make a booking
Order the picnic basket in advance so it will be ready for you when you arrive. Send an e-mail with the date, time and number of people the basket has to feed.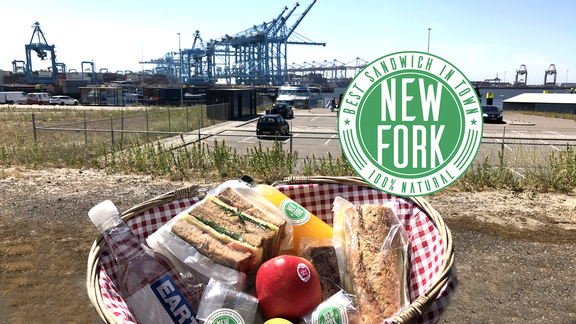 What visitors think of us